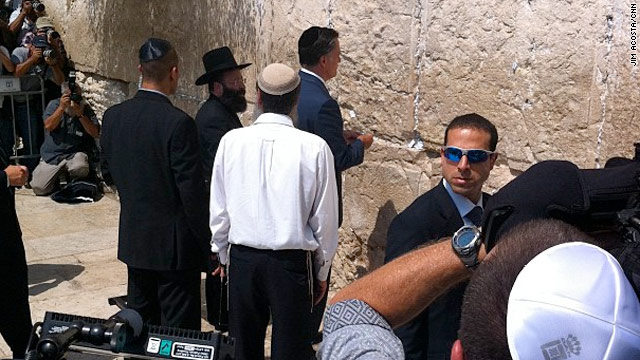 So we're told that Romney,
on his visit to the Western Wall today
, surprised many by slipping a note into it. But what was on the note? A prayer for a safe bombing run over Iran? Or for Jewish comedians in the U.S. to go easy on him? An offer to buy the Wall and sell it to China for a huge profit? Your own guesses welcome.