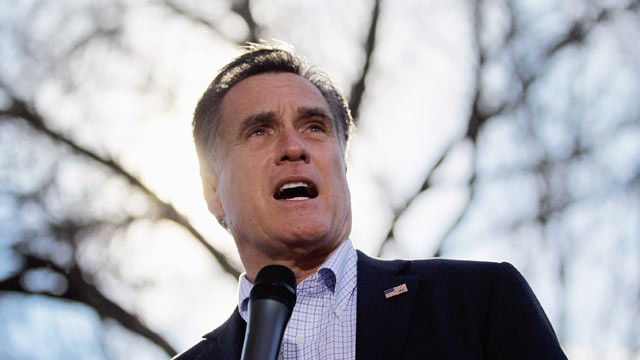 Romney talking to press just getting off plane in Sioux City now. Just cited new Woodward book suggesting White House behind "sequestration" and Defense cuts. Hits jobs report and Obama record, of course. Claims "no ideas" from Obama last night--"no confidence he had any plan to make economy better." Cites his own ideas--"my five-step plan." Mocks Obama promises from four years ago. "The president has been unable to deliver on virtually any."
Why no talk on military and war at his RNC speech? Well, why didn't Obama "make time" to go to that American Legion convention.
How does he respond to Obama hit on him offending British on trip there? He says he's happy to make use of his Olympics background any time, plus talk straight. Says need more straight talk with China. Then he's off.