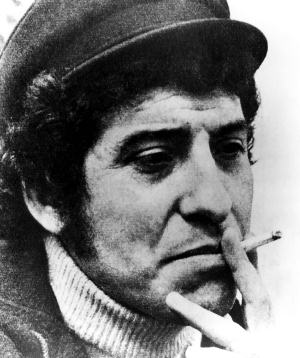 Was shocked but pleased just now to see that
eight have been arrested
and charged with the brutal murder of famed Chilean folksinger Victor Jara--after the U.S.-backed Pinochet coup of 1973. This is a tragedy and crime that has haunted me since that time. In fact, one of the best stories we ran at
Crawdaddy
in that decade was a piece by my friend Stew Albert, who recounted his trip to that country in the early 1970s--with our own folk star Phil Ochs and Jerry Rubin--when they met and hung out with Jara, who was sort of the Bob Dylan of Chile (the political Dylan).
Jara, 40 was tortured and killed in the national soccer stadium. It's now named Victor Jara Stadium. His hands were reportedly cut off.
Calexico recorded song
, "Victor Jara's Hands."
Arlo Guthrie sings
his "Victor Jara."
One of the eight charged now lives in Florida.
Below is translation of his "last song" written in the stadium.