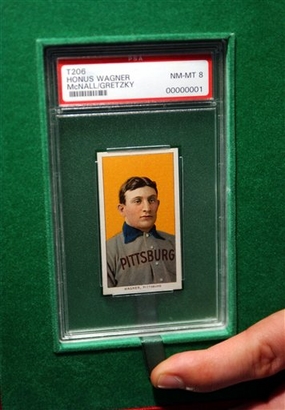 Cool,
14-minute film short
for ESPN on the infamous Honus Wagner baseball card from 1909 that has been bought and sold and sold again, most recently for over $2 million dollars. One problem: there is evidence that it may have been "trimmed" and wrongly graded and one dealer is now in court. Keith Olbermann, ace collector, and others comment. And see
my new Olde Baseball Cards
site for my own collection and tidbits.