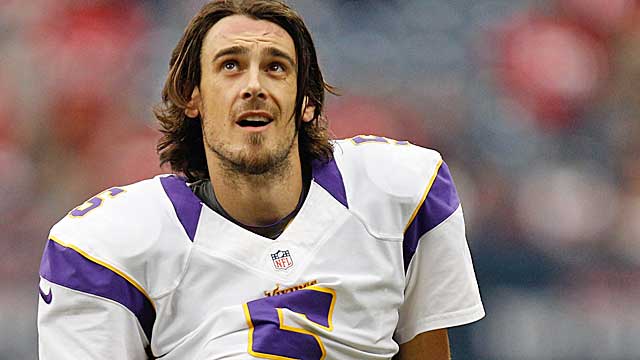 Update
: The Viking
released a statement just now
basically denying everything but saying they will look into the charges.
: You probably read a bit last year about the punter for the Minnesota Vikings, Chris Kluwe, who had broken ranks with most of his peers to take a public stance in favor of marriage equality. Eyebrows were raised when he was released by the Vikings in the off-season but Kluwe did not sound off much. Now
he's written a full piece
for Deadspin, where he claims that he was cut thanks to "two cowards and a bigot" on the coaching staff. His motivation for writing apparently is to keep the alleged bigot from getting a head coaching job. This is a guy who, according to Kluwe, said all gays should be shipped to a remote isle--and "nuked."