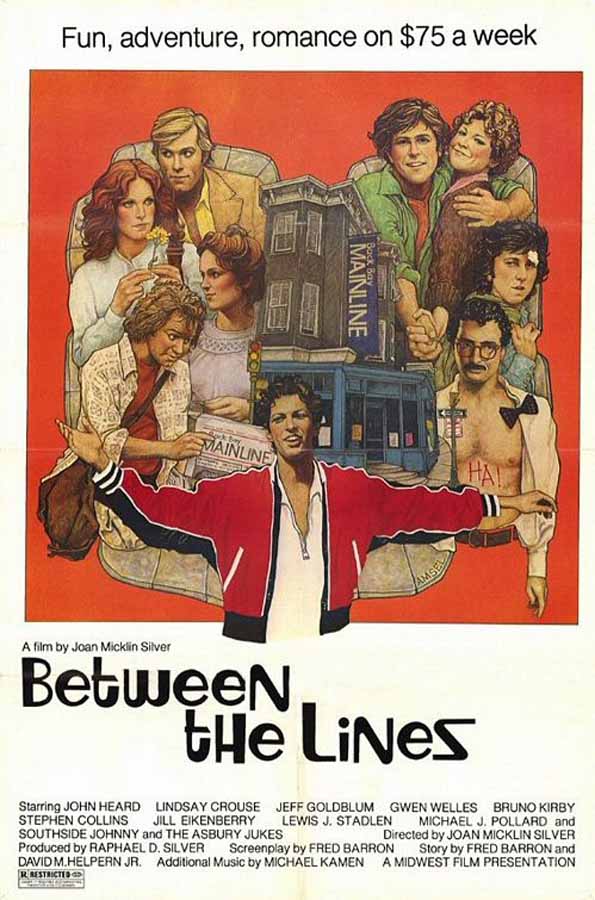 For "Throwback Thursday": My one and only appearance in a Hollywood/indie movie. I even co-starred with Jeff Goldblum. Well, in a way.
It was back in the mid-1970s, and the set photographer for a film called
Between the Lines
, directed by Joan Micklin Silver--a rare female director at the time--called me at
Crawdaddy
to ask if I could round up a few other vanishing longhairs to appear in the movie, which was set at a Boston alt-paper, similar to
The Real Paper
or the
Phoenix
. The photog was Lorey Sebastian, ex-wife of Spoonful John (she was the "you" in "you and me and rain on the roof" etc.). But I digress.
My appearance would amount to this: Lorey would take a picture of Jeff, other stars (Lindsay Crouse, John Heard, Bruno Kirby, Stephen Collins), and the folks I could gather, in front of a loft building in Soho, looking like we were all back in 1970. It was summer but we had to wear winter clothes for some reason. The picture would then appear in the movie as some of the characters gazed at it and reflected on the good old days before the paper got kind of corporate. Yes. Even back then.
Goldblum played the smart-ass record reviewer. (I later got him to write a review for
Crawdaddy
and we hung out a bit.) So, if you watch the film, you will see me--with the rest of the "staff." For a few seconds. R.I.P. my film career.