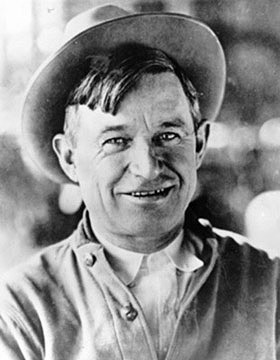 From one of the greatest Americans ever, Will Rogers (Cherokee from Oklahoma):
"I love being down here in pilgrim country. I bet you when the pilgrims landed at Plymouth Rock and they had the whole of the American continent to themselves, and all they had to do to get another 160 acres was to kill another Indian, you know, well, I bet they kicked at the cost of ammunition. Now, I hope my Cherokee blood is not making me prejudiced, but it was only the generosity of the Indians that allowed the pilgrims to land in the first place. Suppose it was the other way around. Yeah, my ancestors didn't come over on the Mayflower. They met the boat."
and:
"This is Thanksgiving. It was started by the Pilgrims, who would give thanks every time they killed an Indian and took more of his land. As years went by and they had all his land, they changed it into a day to give thanks for the bountiful harvest."