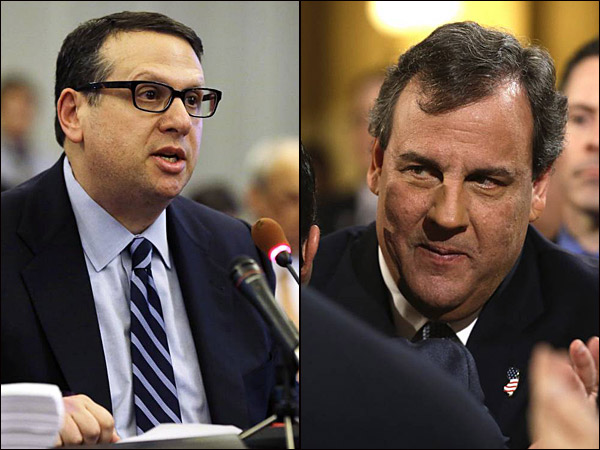 So says former boyhood friend and top official David Wildstein in letter released this afternoon. Here's
NYT
story
. Here's link to
letter
. Wildstein states flatly that the governor lied at his famous press conference two weeks ago when he said he did not know about the land closures, and he says he can prove it.
UPDATE:
This is huge in the state: Newark
Star-Ledger
in new editorial says
if today's "bombshell" proves out then Christie must "resign" or be "impeached," as it appears that his big presser may have been nothing but a clown circus of lies.