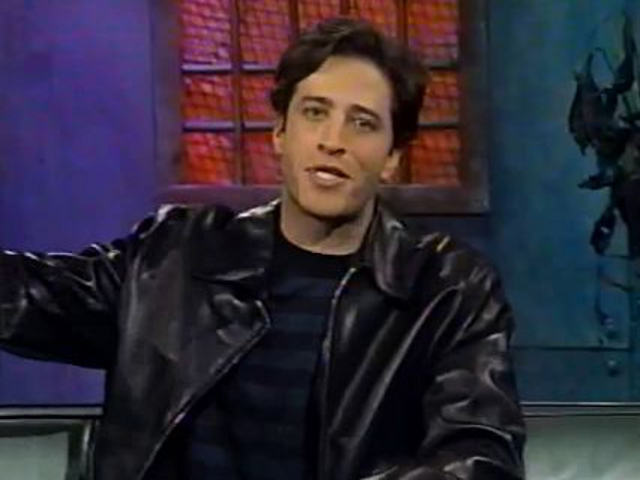 Yes, he went there. Responding to the online drive to #CancelColbert because of his joke making fun of Asians (related to the Washington NFL owner not dropping "Redskins"), Jon Stewart tonight took this route: He referred early on his show just now to the Chris Christie administration's treatment of former aide Bridget Kelly as a hysterical woman, suffering from man trouble and yet needing approval from men. Stewart's graphic was headlined "Bitches Be Crazy, Right?" At the bottom a new hashtag: #CancelStewart. (Except fans had already started one.) "How did that get in there?" Stewart asked?
Check out #CancelStewart for early responses, most backing him and opposing the "Twitter fascists."
UPDATE
And now Stephen Colbert
just responded in opening
to his show. And then the rest of the episode. With more mockery although also again explaining that it was the Comedy Central feed for his show, not his personal feed, that launched (then removed) the fateful tweet. B.D. Wong appeared. Stephen did urge viewers to stop attacking his main antagonist Suey Park.
Watch videos here
. Full
re-cap here
.